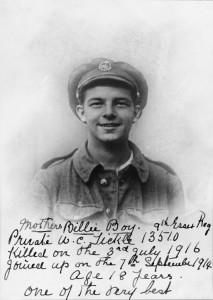 Recent years have seen a revolution in family history and amateur genealogy. The possibilities created by broadband internet, the digitisation of official and parish records and the advent of crowdsourcing have created an unprecedented boom in the pursuit of private histories. The popularity of programmes such as Who Do You Think You Are? testifies to the the mainstream success of this once esoteric hobby. It has given more people a basic grounding in historical enquiry, and has encouraged the development of skills such as research, paleography and metadata tagging. It also has led to the creation of mini-archives, comprising collections of documents, photographs, artefacts and secondary material such as family trees and published (traditionally and online) material.
The Centenary of the First World War is the first major test of this 'New Genealogy'. There are several reasons why. The war was such a landmark event, both in terms of national and international histories and for people's family and personal lives. Generally people retain items that reflect landmark events in their lives –weddings, births of children and so on. The war was one such landmark event that happened to occur to millions of people at the same time.
In addition, the organisational demands of the two world wars form key nodes in personal history searches. Regimental records, war graves and the like provide 'informational landmarks' that amateur researchers use to navigate their way through the past. The mass mobilisation meant that for many people, lives that had hitherto been almost anonymous appear in aggregated records. Records that are often now accessible from the amateur researcher's own home.
The centenary of the First World War is therefore operating as a 'meta-informational landmark'. The enhanced focus that the centenary provides will create new interest and new opportunities. Projects such as the Imperial War Museum's Lives of the First World War and the National Archives/IWM Operation: War Diary are not only giving people a chance to get involved in genealogical activities, they're using some of the very techniques that have been developed during this revolution. The question remains, how can we make the revolution useful?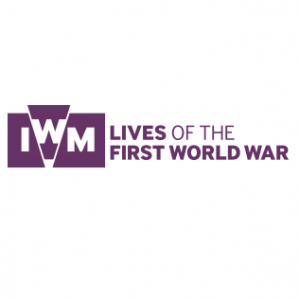 During the course of our project we have encountered people who have undertaken such research and who have gathered documents, photographs and other artefacts. They are often older members of the household who have embarked on their project in retirement and have been motivated to do so because they have a personal memory of some of the individuals concerned, assuming a combatant birth year range of c1868-1902. As this generation ages, we will encounter a 'succession problem' of what to do with such collections that are too small and/or esoteric to be absorbed into mainstream collections. A related issue is the atomised nature of these items. They reside in spare rooms, on living room walls and in attics and could be hiding information useful to professional historians. These archives, a combination of documentary information and material artefacts are of intense personal value to the people who have carefully curated them. But they have other value too. They are of use to professional historians who can use them in aggregate to build a picture of the social past.
Our aim is to develop activities that make use of the grassroots knowledge of community groups and individuals and the context-placing ability of professionals. For the amateur curators, the advantage would be in seeing their cherished material placed in its proper context. For the professionals, it would be access to the material that has been gathered. Furthermore, we work in partnership with local archives and record offices and national projects, such as the ones already named, to ensure that the material is also made available to the wider public.
We will shortly be launching our Family History Event, with the aim of seeking answers to some of these questions. Watch this space for details.
In the meantime, you may wish to look at Who Do You Think You Are Live, which runs until Saturday.